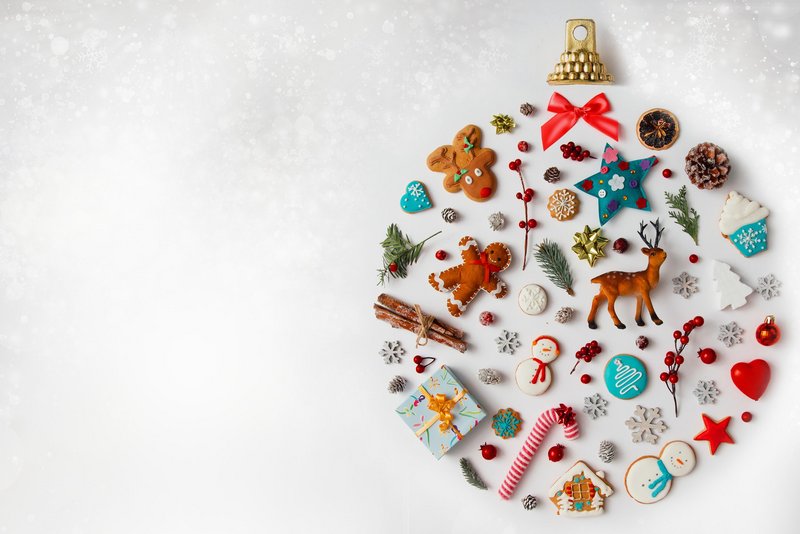 EXPERIENCE THE HOLIDAY MAGIC AT SUPERNOVA CENTRE!
Let's celebrate Christmas in a fabulous holiday atmosphere and with a lot of good fun for all visitors.
Cooking with Mrs. Claus and Luka Nižetić`s concert
This Saturday, on December 14th, find out what happened in Mrs. Claus's kitchen and what her Christmas cakes taste like. An interesting play, baking the most delicious cakes with popular guests - Mirna Maras and Damir Kedžo, workshops for children and adults and gifts for visitors - all this awaits you at another fabulous holiday party at the Supernova Zagreb Garden Mall.
There will also be fun at our ice rink - you can skating with mascots, and also find a magical Christmas house where you can take pictures with Santa. On December 14th and 15th, from 11am to 1pm and from 5pm to 7pm, children can take a ride in Santa's carriage for free.
A special surprise awaits you at 8:00 pm - Luka Nižetić will intertain all skaters and other visitors of the center.
Saturday, 14.12.2019. 5 PM to 7 PM
The play "Where the Cookies from Mrs. Claus`s kitchen" - Find out what happened on Christmas morning at the Mrs Claus`s kitchen. Where did all the cookies go and why did her favorite elf get a stomachache?

Creative workshop "In the Mrs. Claus`s kitchen" - Mrs. Claus will work with the elves and children and make the sweetest cookies in the world. With the help of fine ingredients, they will knead the dough, decorate the cookies, and eventually eat them.

Guests in the Ms. Claus`s kitchen - Mirna Maras and Damir Kedžo - "Who will make the best Christmas cookies?"

Adult workshop - Making Christmas decoration

Gifts for visitors - Personalized Christmas decoration

Winter facepainting

Skating with mascots

Santa's Magical House 4 pm - 7 pm - In the loupe next to the ice rink Santa Claus will be taking pictures with the kids and giiving them sweets

Christmas concert by Luka Nižetić inext to ice rink - 8:00 pm

Free carriage ride with Santa - December 14th and 15th, from 11am to 1pm and 5pm to 7pm
Holiday fun for the whole family
The Advent days are surely the most beautiful and most demanding days of the year. Every year Christmas spirit overtakes us and in December we are trying to prepare a special Christmas story that you can feel and see throughout the entire shopping centre. Holiday decoration, decorated shop windows and special charm of the Supernova shopping centre attracts many visitors to come and spend pleasant time together in shopping and hanging out.
While the youngest think about what they would like to find under the Christmas tree, our older visitors are looking for everything they will need for a holiday table and Christmas home decoration. During Advent we enjoy cheering up families that visit the centre, especially the youngest members. Therefore we regularly prepare holiday shows and workshops that bring a special holiday spirit into the centre and the most beautiful smiles on children's faces.
Get everything for the upcoming holidays
Get everything for the upcoming holidays
The scents of traditional delicacies, hot chocolate, mulled wine and the light of multi-colored lamps bring us an unforgettable sensation. Enjoy the atmosphere, buying gifts and choosing fashion combinations for Christmas parties in many stores that prepared you once again a wide selection of products and excellent conveniences.
Easy access, free parking and a great shops guarantee you the ideal gift shopping, socializing and enjoying the pre-Christmas atmosphere. Do not miss to enjoy the magic holiday at the Supernova shopping centre.