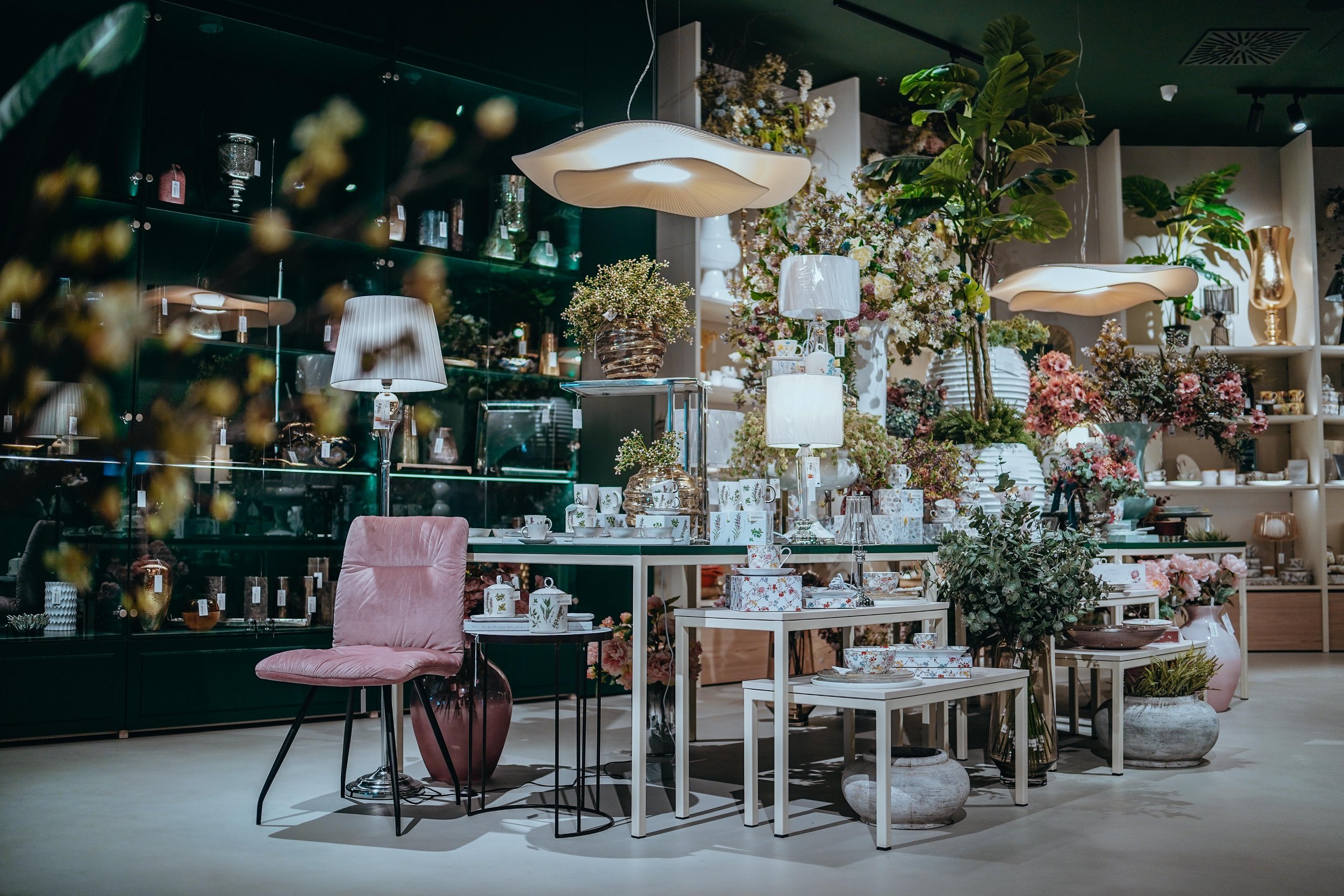 Discover the world of beauty and be inspired by Ira.
Ira – flower shop and gift shop

Discover the world of beauty and get inspired with us. Our story began back in 1994 in the heart of Split. At the very beginning, our passion was the wholesale of items for flower shops. Over the years, we have developed and expanded our sales range, and today we offer everything you need to create unique moments. We are proud to highlight our diverse range including artificial flowers, trees and greenery, fine china, elegant decorative vases, designer lighting, seasonal decorations for special moments, decorative bags, ribbons and cellophane for perfect gift wrapping.

Our customers include leading retail chains, prestigious hotels, banks, charming gift shops, magical flower shops and inspiring gift galleries. Our presence on the market is reflected in two of our own wholesale facilities with a total of 4,500 square meters of surface area, two flower shops in Split, one in Solin and three in Zagreb. With more than 90 professional and dedicated employees, we work every day to provide you with the best.
We are proud of our long-term work and clear vision, which have been recognized through numerous awards won at exhibitions and competitions. Our dedication and creativity drive us to be the best at what we do, creating unique moments for our customers.