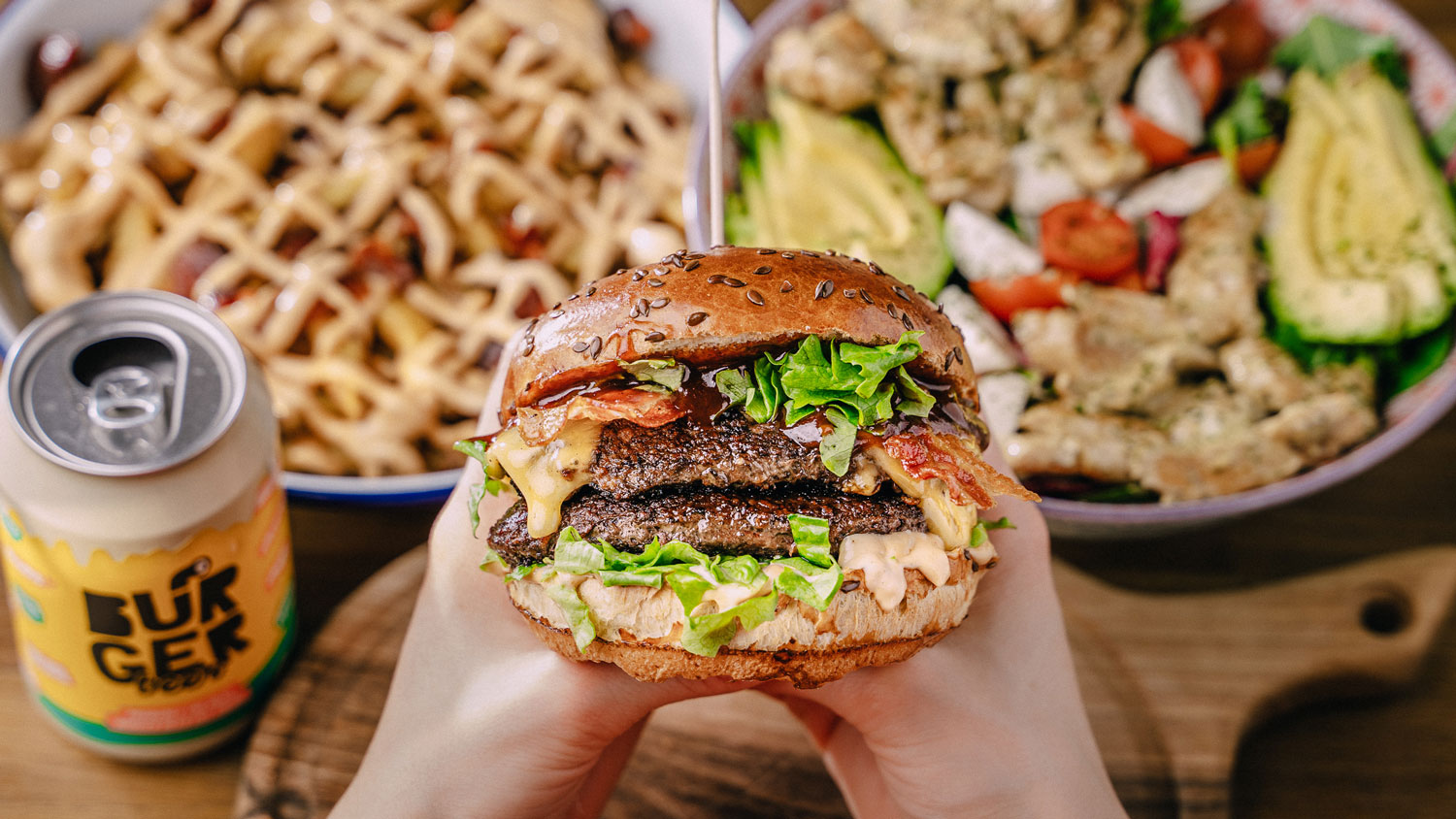 The largest chain of burger restaurants for true gastronomic enjoyment.
The finest burgers in your Supernova Garden Mall
The Submarine team wants to make a difference in everything they do. they think outside the box and are proud of their originality. They learn, progress and set new trends, and respect and encourage multiculturalism and different worldviews. It is important to emphasize that every member of the Submarine team can progress if they have the desire, will and ambition. Although their work connects them, they emphasize that over time they have all become friends and a team that is always ready to make every day special. Submarine is the only Croatian burger brand included in the map of the 50 best burgers in the world based on research by the British tourist portal Big7 Travel and the only Croatian non-technological company that was on last year's list of 1000 fastest growing companies published by the Financial Times.
Most of the ingredients come from local family farms, where quality control is maintained and ensures a shorter path from field to table. This practice also invests in local production and trusts in local quality. Beef comes from a Croatian farm, pastry from around Zagreb, potatoes from Lika, cheese from Podravina, sausage from Slavonia, truffles from Istria, pancetta from Dalmatian Zagora... Therefore, Submarine burgers do not contain additives, GMOs, or any other harmful ingredients.
The largest chain of burger restaurants
Submarine Burger, the largest domestic chain of burger restaurants, has been showing for the eighth year how using local and natural ingredients can create a burger that is different, tasty and of high quality.
Submarine started its journey into the world of healthy burgers in 2014. They wanted to create a society that appreciates quality natural foods and local work, a society that knows how to appreciate the rhapsody of flavors in every bite, and finally – a society that does not agree to compromises.
The gourmet audacity does not stop there. The possibilities of quality local ingredients are continuously explored and they work hard to create innovative dishes (burgers with truffle sauce, etc.), thereby breaking stereotypes about unhealthy fast food food culture.