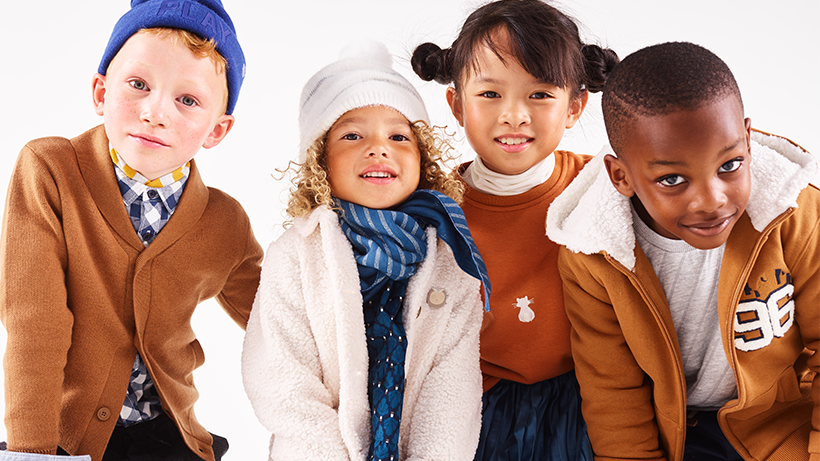 For more than a decade, the Okaidi - Obaibi store has been the perfect destination for all current or future parents of children up to 14 year old.
The Okaidi store of the Supernova Garden Mall shopping centre will make growing up of your youngsters easier for you
The first pregnancy or another small baby in the family brings about joy and at the same time requires preparation for the baby's arrival and shopping of the baby's essentials. The Okaidi - Obaibi store located on the ground floor of your favourite Supernova Garden Mall is ready to help you get ready before you go to maternity hospital.
At the store located right between the Mango and s.Oliver stores you will find everything you need for all your child's stages of growing up. The rich Okaidi assortment features fashion combinations for both girls and boys from 0 to 14 years old. In addition, it will follow your child through all the challenges of growing up.
Comfortable and stylish tracksuits, trousers and T-shirts will be perfect for playing in the playground and in the kindergarten and for sitting at the school desks, while dresses, skirts and jackets decorated with sequins will be a great choice for any girl who loves fashion and comfort. In addition to shirts, bodysuits, sweaters and jackets, the Okaidi stores feature children's footwear, tights and pantyhose as well as high-quality children's underwear. Your youngsters will surely enjoy Okaidi fashion combinations from the Supernova Garden Mall shopping centre.
Okaïdi children's fashion combinations
For more than a decade, the Okaidi - Obaibi store has been the perfect destination for all current or future parents of children up to 14 year old. Okaidi accompanies parents and children from the very child's birth and the first moments of its life all the way to its teenager days. In addition, the company designs fashionable and comfortable collections tailored to all children's needs. As children's well-being is at the very top on the company's priority list, all collections are made of stretchy and soft materials. Each stage of the child's growing up is linked to special needs and thus adequate changes in its wardrobe are required. Equip your baby with blankets, sheets, soft toys, bodysuits and pyjamas at the Okaidi store. Choose leggings, T-shirts, jackets and sweaters from the Okaidi assortment in order to provide your babies with the freedom of movement while creeping and making the first steps up to the age of 3 years.
Let your kids explore the world by wearing high-quality, comfortable and fashionable combinations made from cotton. Equip your kids for the kindergarten with perfect combinations that are easy to maintain and let your girls and boys enjoy playing with their friends. When the children start going to school, their fashion needs will be slowly changing, and in order to be prepared for the new demands of your not-so-young beloved youngsters, the Okaidi-Obaibi store has taken care for by providing them with fashionable skirts, T-shirts, tracksuits, jackets and sweaters. Equip your child with a perfect combination and at the same time save money with an Okaidi loyalty card that will grant your little ones a birthday discount! Quality fashion at excellent prices awaits you at the Okaidi - Obaibi store.