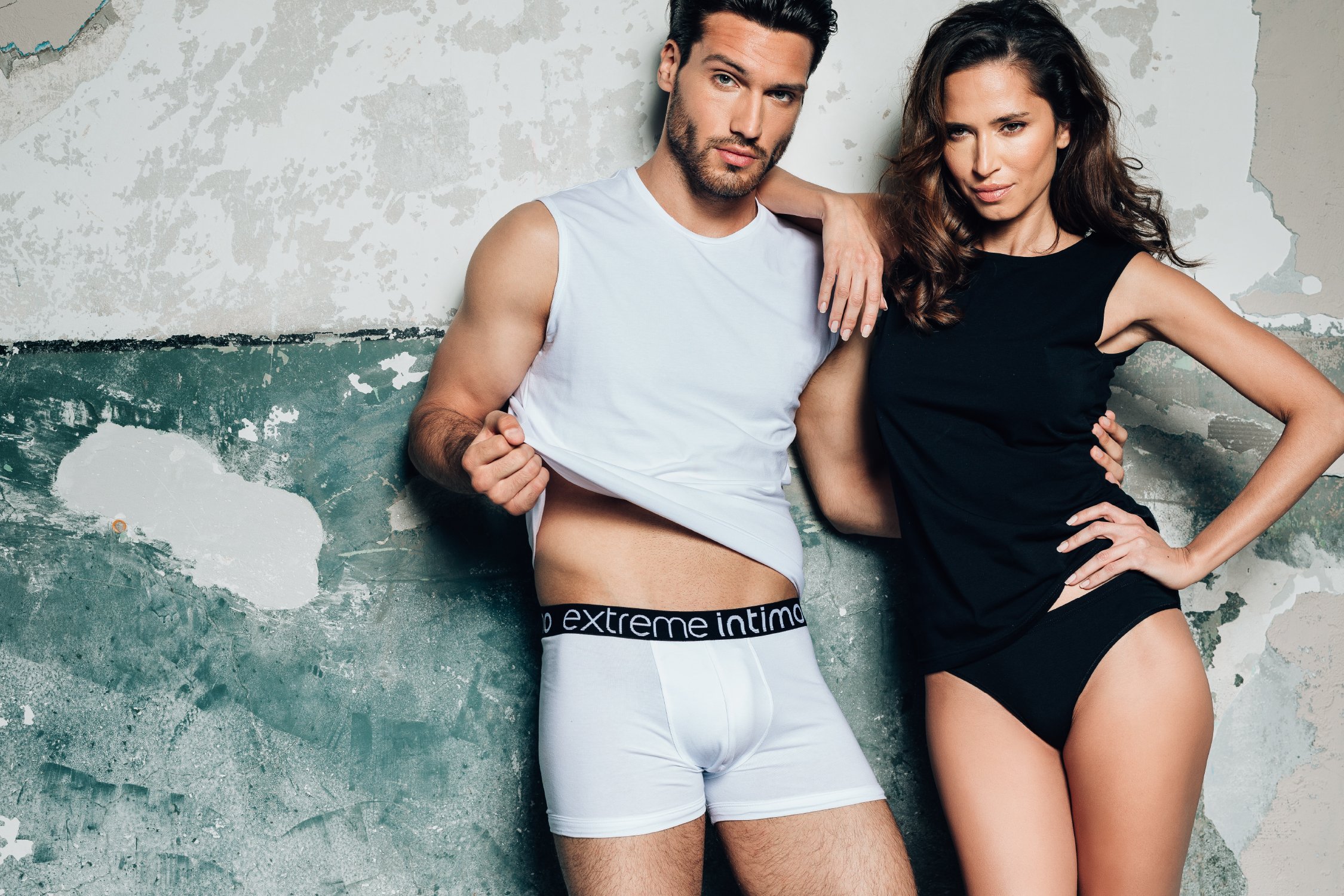 Equip your entire family in one place and choose cotton lingerie and comfortable pajamas for women, men, girls, boys and babies.
Extreme Intimo - Underwear for all ages and ages at the Supernova Garden Mall
Look for comfortable and quality lingerie, pajamas and swimwear on the first floor of the Supernova Garden Mall at Extreme Intimo. Recognized for its creative design, Extreme Intimo is located across the DM and Deichmann stores. Equip your entire family in one place and choose cotton lingerie and comfortable pajamas for women, men, girls, boys and babies. The offer includes ladies nightgowns, pajamas for men, as well as pajamas for children and babies with popular cartoon characters such as one from the movie Frozen made from high quality materials. We can't imagine summer without going to the beach, lake or river - find the swimsuit that fits your body the best in the Extreme Intimo store. Choose from one-piece or two-piece black, patterned or striped swimming suit. Choose from cotton panties and a bra for everyday wear or lace-up sets for special occasions. Let Extreme Intimo be your favorite lingerie shopping destination at Supernova Garden Mall.
Extreme Intimo is a synonym for comfortable and high-quality underwear
Established in 2002, the Extreme Intimo store has acquired loyal fans thanks to the quality of workmanship, modern design and delicate feel to their products due to the natural materials used. Recognized as the number one destination for men's, women's and children's underwear, the Extreme Intimo assortment includes a sleepwear and a rich swimwear assortment. With more than 100 outlets in eight countries, the premium brand has proven that it always puts the customers first.
Whether looking for comfortable, high-quality and delicate panties for your baby, girl or boy, check out the shelves of the Extreme Intimo store that display little pyjamas with popular cartoon characters adored by children, shorts and short-sleeved T-shirts, as well as long-sleeved T-shirts for the winter. Cheerful, colourful fabrics of your girls' panties and undershirts, and the cars and Disney characters patterns of your boys' briefs and undershirts will become your kids' favourite underwear while the high-quality and durability of fabrics will delight all moms.
The firmness of the bras, the tenderness of the seamless panties, the quality of the undershirts, as well as an excellent assortment of pyjamas and nightgowns will delight all the members of the fairer sex. Choose from the Extreme Intimo assortment the perfect swimsuit that will suit your style and body shape. Extreme Intimo hasn't forgotten men and has thus prepared a wide assortment of boxer briefs, slip briefs, undershirts and pyjamas that will fit men's everyday challenges. Check out delicate and comfortable underwear at the Extreme Intimo store.