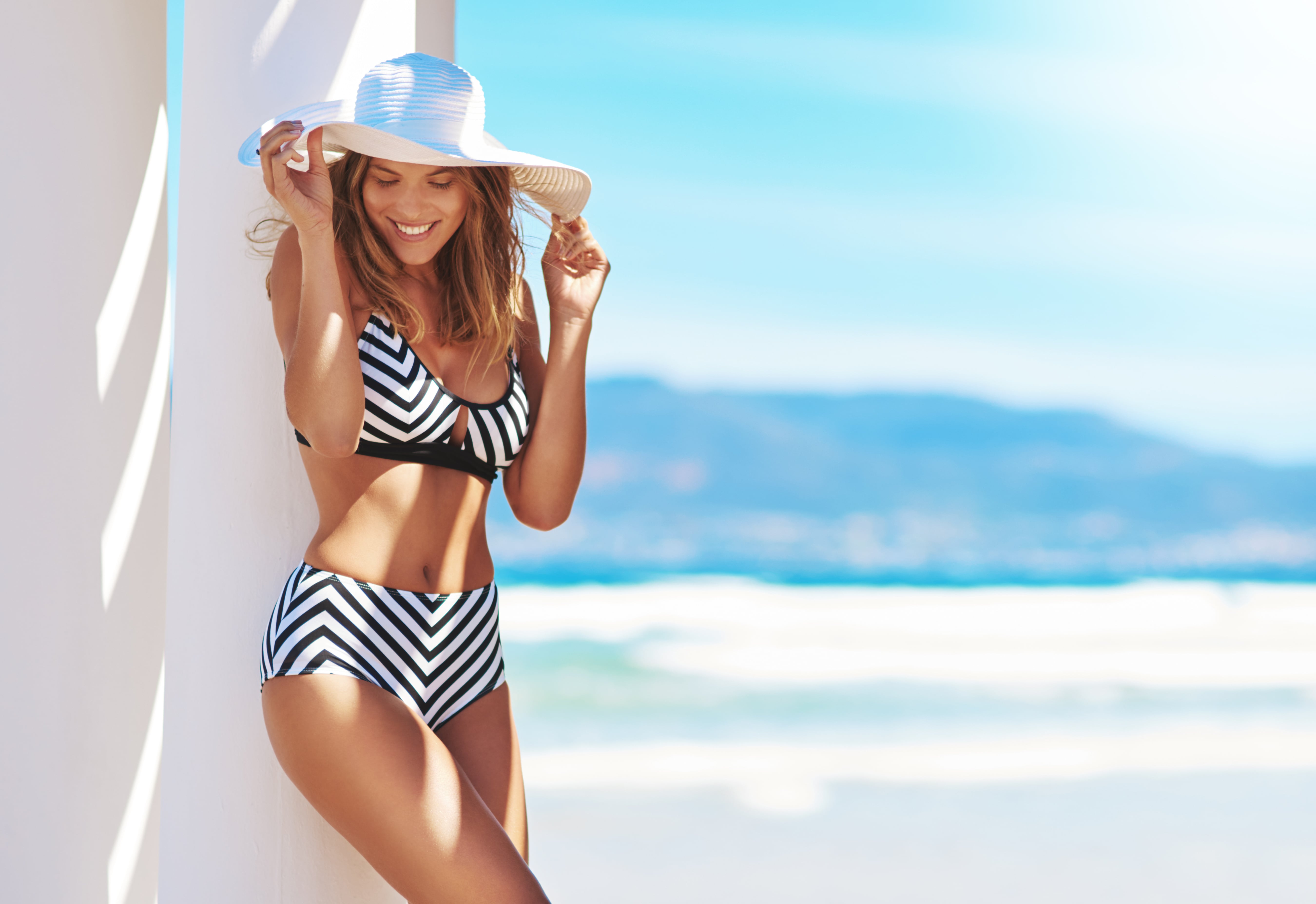 Stunning design and top quality find in every fabulous Calzedonia line of underwear and swimwear.
Discover the collection of Italian quality swimwear and beachwear, stockings tights and leggings in the Calzedonia store in the Supernova Garden Mall shopping centre
Though mostly hidden underneath layers of clothing, socks, stockings, tights, and hold-ups are high on the list of items coveted by women. Find a rich selection of swimwear and beachwear, stockings, tights and leggings in the Calzedonia store in the Supernova Garden Mall shopping centre.
Situated in close proximity of the CCC shoe store, the Calzedonia store stands out with its diverse offer of amazing models of swimsuits. Choose between a classic black one-piece swimsuit, a two-piece striped swimsuit or a strappy cut out blazing red swimsuit to highlight your body curves that you worked so hard in the gym for. Stock up on short socks with lace trims, embellished with various applications and glitter or patterns that will go so well with your low white sneakers.
Shape up your body with jeans or leather or patterned leggings or a pair of classic blacks. Do not forget to stock up your little one's closets with socks, swimsuits, tights and stockings and baby tights of premium quality. Men's collection consists of swimwear and socks to wear with suits, sports shoes or short footies to wear with casual footwear. Look for quality and comfort in the Calzedonia store in the Supernova Garden Mall shopping centre.
Italian lingerie and swimwear at Calzedonia
The Calzedonia company was founded in Verona in 1986 while the Calzedonia Group features nowadays a retail network of 3,860 stores in 40 countries worldwide. Business success and excellent brand acceptance may be attributed to a superb mix of several factors: diversity of assortments that follow the latest fashion trends, high-quality tailoring and premium fabrics.
The renowned Italian brand of swimwear, underwear and lingerie, offers throughout the year high-quality and comfortable items of premium design. In addition to a wide assortment of pyjamas, nightgowns and tights, Calzedonia provides an attractive stocking assortment. It also features a wide assortment of women's thigh-highs, sheer tights, women's and children's tights, short and long socks, and knee-high socks for babies, children, men and women alike.
In particular, the Calzedonia's striking premium underwear and lingerie is distinguished for its high-quality and practical design. If you are looking for underwear and lingerie like this, be assured that the assortment of Calzedonia will not disenchant you.
The materials that perfectly fit your body are comfortable to wear and, at the same time, the offer from Calzedonia is always very attractive in design. You certainly will not make a mistake by choosing one of these items.
In addition to a standard assortment, Calzedonia features special collections intended for various occasions and festivities during the year. Select a gift for your loved ones from the winter holiday assortment.
Wait for the first warm and sunny days that are usually accompanied by new swimwear collections and beach accessories. Treat your skin with the premium comfortable fabrics and choose the Calzedonia products.