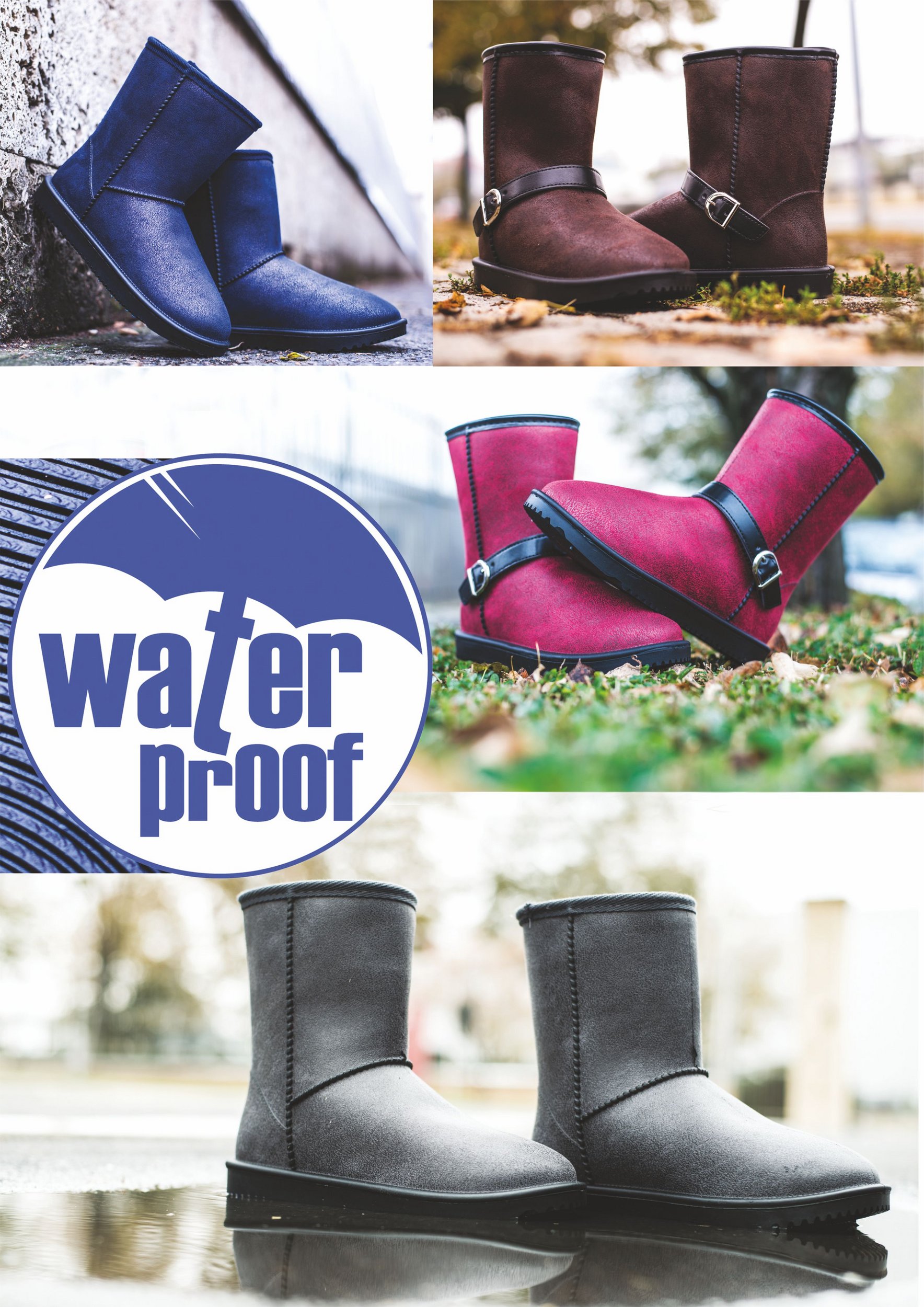 The Roberto brand stands for modern design and fantastic prices and caters for different generations.
That perfect pair of shoes is awaiting you in the Roberto store of the Supernova Garden Mall
The favourite shopping destination of many lady shoe lovers is situated on the ground floor of the Supernova Garden Mall shopping centre, across from the Interspar store, near the ATMs. If you like to follow the trends when it comes to footwear and occasionally feel like getting a pair of the most popular shoe model, Roberto is the perfect place to look. A rich selection and affordable prices will put a smile on your face as you shop for various models and different weather conditions.
Check the autumn and winter collections for boots and ankle boots. In addition to the popular black, Roberto's collections feature many shades of fashionable brown and nude; chocolate, cognac and beige colours as well as other colour shades specific for colder weather. Boots and ankle boots made from eco leather come in several different styles; from elegant characterised by simple design wearable with different outfit combinations to rivets and straps biker boots to make a bold fashion statement. Check out every season the new styles of footwear for summer temperatures and sunny days. Ballerina flats, sandals and slides may be a good choice for your days out, walks and business occasions. Choose your favourite style and enjoy a rich selection of new, modern models.
Combine your new shoes with the right fashion accessories for a perfect style. Check out the Roberto store for favourable prices throughout the year and enjoy the benefits of seasonal sales.
Perfect pair of shoes for every outfit
The Roberto store has been doing business successfully and attracting many lovers of fashion and footwear for many years. In addition to a large retail network the shop also has a modern web shop where you can look at the offer and prepare for the perfect shopping. The Roberto brand stands for modern design and fantastic prices and caters for different generations. It offers fantastic latest trends footwear in different styles; from classical and formal to casual and youthful styles with extravagant models ruling the fashion scene.
Be prepared for the winter days, pick up a pair of high-heeled or low-heeled boots or ankle boots such as the popular Oxfords. Summer is perfect for open models; treat yourself to a new pair of sandals, ballerina flats and mules for everyday wear. Each lover of shoes must have at least one pair of pumps that are perfect for many fashion outfits. Check out the diverse offer of pumps in various colours, including the inevitable black and nude. For festive occasions choose elegant strappy sandals. Simple but amazing they will go perfectly with many elegant outfits. Check the diverse offer of models in different colours in the Roberto store. Find your ideal pair of shoes from a rich selection at favourable prices.