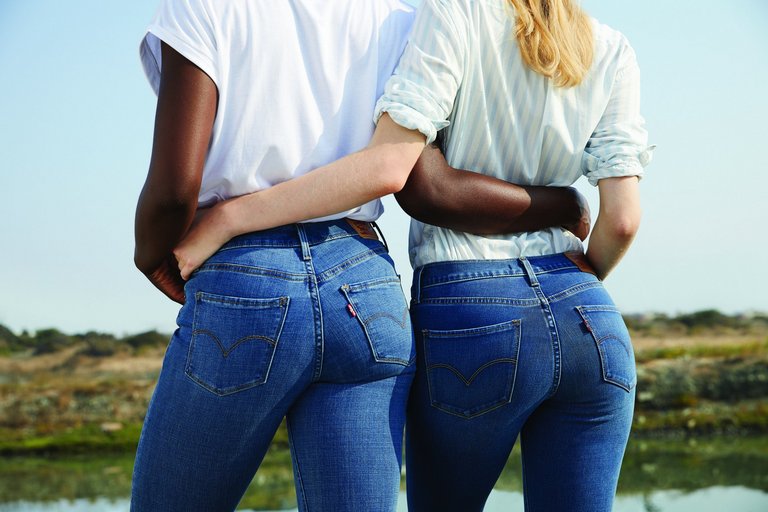 Jeans is a timeless classic worn at all times of the year - get your favorite piece.
Europa 92 denim quality at the Supernova Garden Mall
Denim collections are a trademark of the Europa 92 store, located on the first floor of the Supernova Garden Mall shopping centre. Create your own looks from a great selection of denim skirts, shirts, trousers or dresses and look god on any occasion.
Combine a denim jacket with a pair of jeans and a checked shirt for a day look or match black denim trousers with a pullover and a white shirt when going out in the evening. Top quality and excellent design make men's and women's collections ideal for any body type and style.
Shop for comfortable Europa 92 footwear and attractive accessories, belts, backpacks, shawls and mittens. Timeless Levi's jeans, Wrangler hoodies and Scotch & Soda dresses are only part of the store's rich selection. Europa 92 offers special shopping deals with great discounts and favourable prices. Wear high-quality Europa 92 clothes from the Supernova Garden Mall shopping centre.
Jeans forever wih Europa 92 collections
Europa 92 is the leading representative of jeans garments in Croatia, featuring the most famous brands distinguished for its high quality, sophisticated design, progressive cuts and long-standing tradition. In particular, the denim collections stand out in the rich assortment of men's and women's garments. Timeless denim trousers, jackets and shirts are always a great choice for men and women alike. There is also a rich selection of denim skirts, dresses and overalls for the ladies favouring denim fashion collections. No wardrobe is complete without a classic pair of jeans.
The Europa 92 store at the Supernova Zadar shopping centre allows each customer to find a distinct model of jeans that perfectly fits a particular body shape and occasion. You can select the following cuts from the men's apparel collection: comfort, regular, skinny, slim, straight or check out the following cuts from the women's collection: boot-cut, regular, skinny, loose, relaxed, slim, and straight.
The trendsetters can delight in fashionable cuts such as boyfriend, mom jeans and super skinny fit models. In order to complement your jeans, you can choose T-shirts, sweaters and blouses from the rich assortment of the Europa 92 store. Pick some coats or jackets of sporty or elegant design to stay warm on colder days. Choose between jackets with hoods, jackets with fur, longer and shorter models.
The premium design and top quality of garments is guaranteed by renowned world brands such as Wrangler, Lee, Mustang, Scotch&Soda, Gin Tonic, Broadway, Redskins and ADtwenty, Levi's, Maison Scotch, Pioneer, Trapper, Mustang, LTB, Girrls, Greystone and Wrangler. In addition to the top quality apparel, the Europa 92 store features a rich assortment of footwear, underwear and lingerie and fashion accessories. Enjoy shopping and creating new superb combinations with high-quality items.